Articles avec 'cruiser'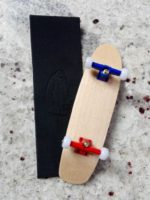 This cruiser sis not assembled. You must position the rectangle rip tape then cut it along the boarders as a real skateboard deck! It gets Blue & Red trucks to remind our 2018 french soccer world champions! Delivered with stickers & a tool to assemble all parts.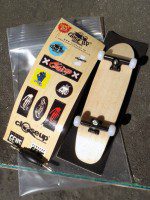 This set up is not assembled as picture shows, you have to enjoy assembling black trucks with white CNC bearing wheels. Then place your rip tape on top of the deck and cut it along the borders or as you feel…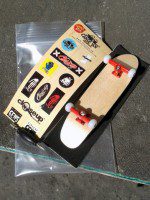 This set up is already assembled with red trucks and white bearing wheels. You just have to place your rip tape and cut it as you feel.