Articles avec 'finger skate'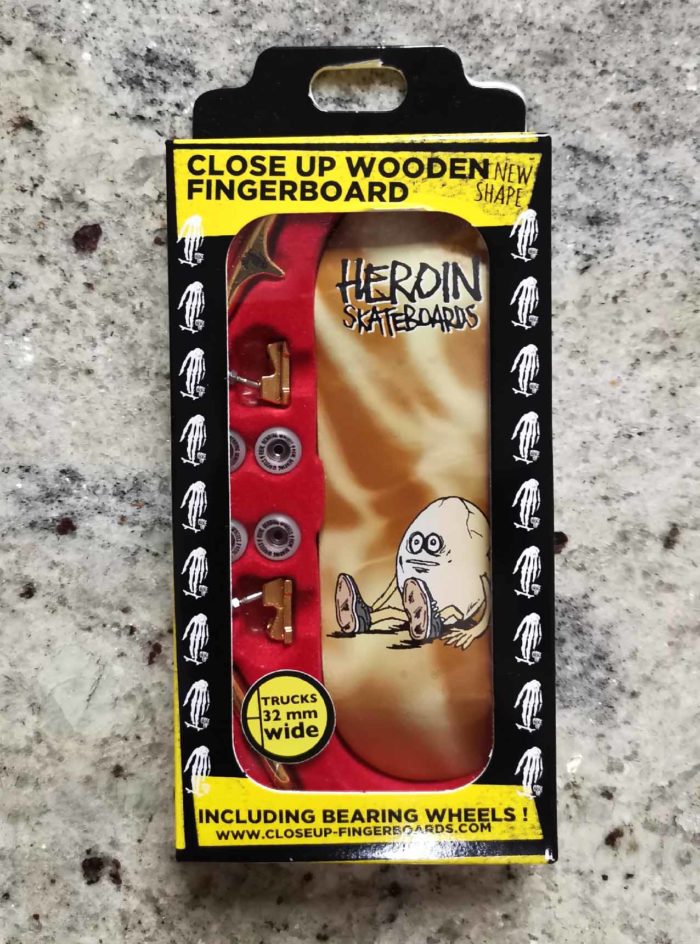 This complete wooden fingerboard set up includes a real maple plies 33 mm wide deck with an original Heroin Skateboards graphic, CNC quality bearing printed wheels, new printed trucks 32mm wide, tool and all nuts, screws, bushings, washers necessary to assemble it. A rectangle printed rip tape is also included under the deck, plus stickers.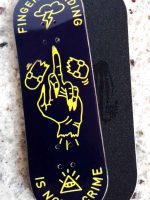 This Close Up deck has a medium concave, not too high, not too flat, perfect for all beginners and technical riders as well! 33 mm wide is keeping a realistic miniature skateboard aspect for those who collect the numerous Close Up graphics. Delivered with 1 piece of pre-cut & laser printed riptape.