Articles avec 'Green'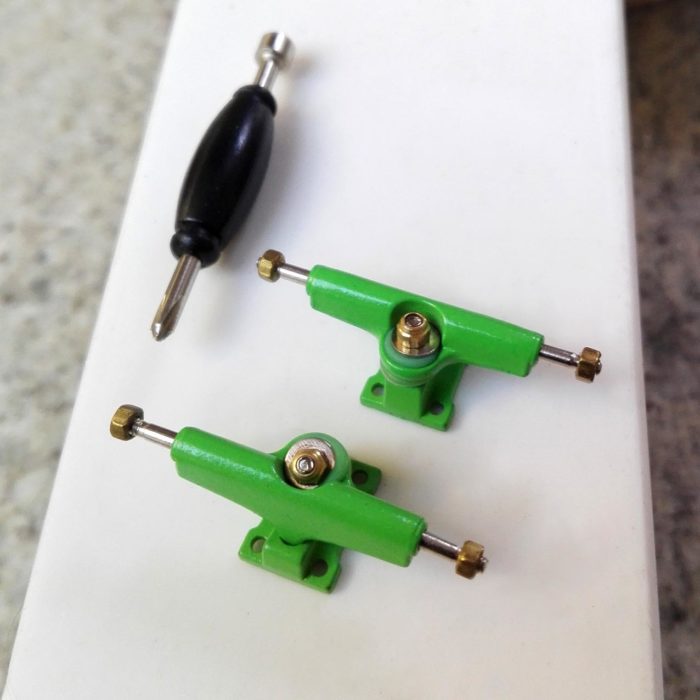 This pair of trucks are painted in green, gets silicon bushings, metal washers and a top locking nut!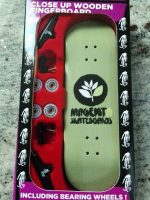 This complete wooden fingerboard set up includes a real maple plies 31 mm wide deck with an original Magenta Skateboards graphic, CNC quality bearing printed wheels, painted and printed trucks, tool and all nuts, screws, bushings, washers necessary to assemble it your own. A pre-cut riptape is also included under the deck, with a Close […]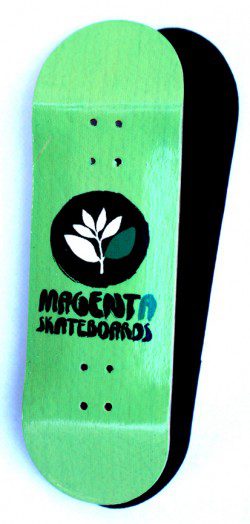 This 31mm wide deck has a famous Magenta Skateboards logo, a low concave doble tail shape! Still 5 mapple wood plys, hand varnished, it keeps realistic proportions but allows easily all technical tricks! Delivered with a pre-cut printed riptape.