Articles avec 'laser print'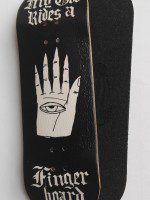 This Board has a medium concave, not too high, not too flat, perfect for all beginners and technical riders as well! 31 mm wide is keeping a realistic miniature skateboard aspect for those who collect the numerous Close Up graphics. Delivered with 1 piece of pre-cut & laser printed riptape.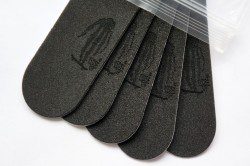 Here are 5 pieces of pre-cut riptapes with a stylish Close Up Skull Hand logo printed by laser.