Articles avec 'Nude'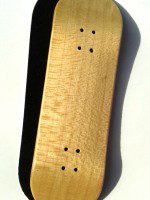 This new board has a medium concave, not to high, not to flat, perfect for all beginners and technical riders also! 31 mm wide is conserving a realistic miniature skateboard aspect.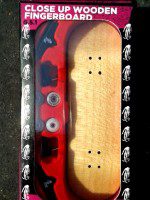 This complete wooden fingerboard set up includes a real maple plies 30 mm wide deck, CNC quality bearing printed wheels, painted and printed trucks, tool and all nuts, screws, bushings, washers necessary to assemble it your own. A pre-cut riptape is also included under the deck, with a Close Up skull hand logo printed by […]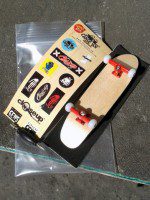 This set up is already assembled with red trucks and white bearing wheels. You just have to place your rip tape and cut it as you feel.