Articles avec 'french pioneer'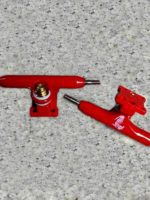 These new Close Up trucks are 32mm wide, matching perfectly with all kind of decks, from 32mm till 35 mm wide. These printed trucks include small and large metal washers, small and large silicon bushings, plus golden lockings for all axles! This is actually the cheapest trucks of the market for such quality.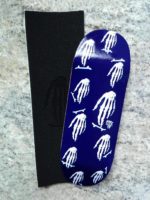 This new deck has a new Close Up Fingerboards graphic, medium concave, not too high, not too flat, perfect for all beginners and technical riders as well! 33 mm wide is keeping a realistic miniature skateboard aspect for those who collect Close Up graphics. Delivered with a piece of rectangle rip tape with a laser […]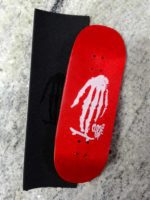 This 33mm wide deck has a new shape with a real nose and a real tail, medium concave, perfect for beginners as technical riders! Famous white Skull hand logo is printed. This deck is delivered with quality rectangle rip tape to position and cut your own + stickers.