Tag Archive for: medium concave deck
This 5 ply maple fingerboard deck with a new Heroin Skateboards graphic (Curb Killer2) has a medium concave with...
This complete wooden fingerboard set up includes a real maple plies 33 mm wide deck, medium concave, with a...
This new board has a medium concave, perfect for beginners as technical riders! 33mm wide deck is non varnished...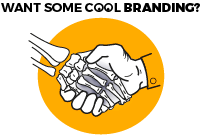 Find it on CLOSE UP