Articles avec 'portugal'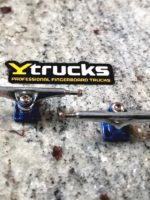 These trucks are high quality trucks made by Yellowood Fingerboards from Porto Portugal. these are 34mm wide chrome and blue model. Base plate holes are standard to be fixed on another brand deck!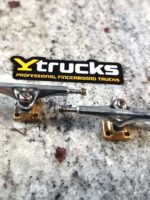 These are the latest Y-Truck, designed by Yellowood Fingerboards and fitting all kind of bearing wheels, ultra light as extra resistant, these trucks are really high quality trucks made in Portugal! They fit with deck shapes from 33mm to 35 mm wide, any kind of concave.