Articles avec 'silver'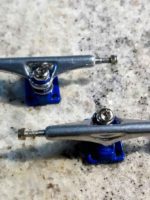 This pair of new Y-TRUCKS is high quality hand made in Portugal. Blue base plate and silver hanger, 34 mm wide, you will be able to ride them with any bearing wheels! Package contains 2 complete trucks, 4 locking nuts V.II, 8 hexagonal screws, 1 Y-key tool II, and a sheet of mini pre-cut stickers.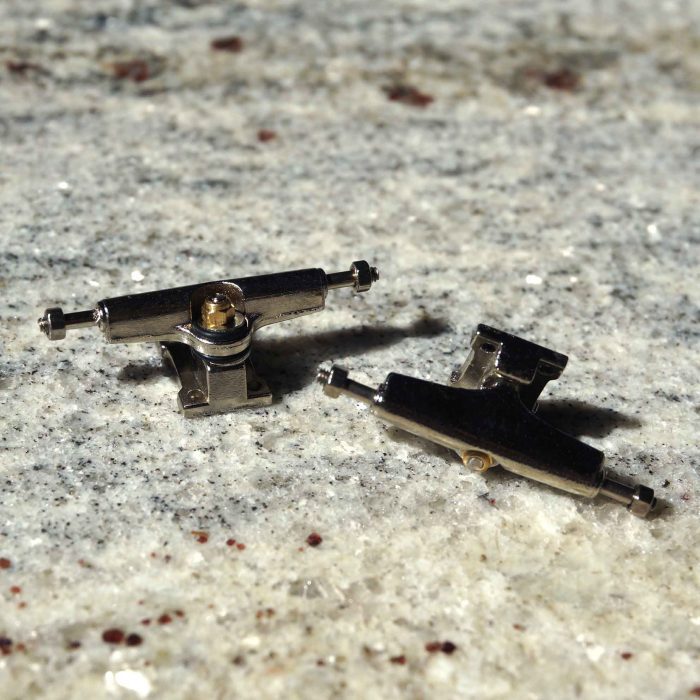 This pair of golden trucks have to be assembled with silicon bushings, metal washers, and a golden locking nut! Standard base plates feet well with other fingerboard brands.